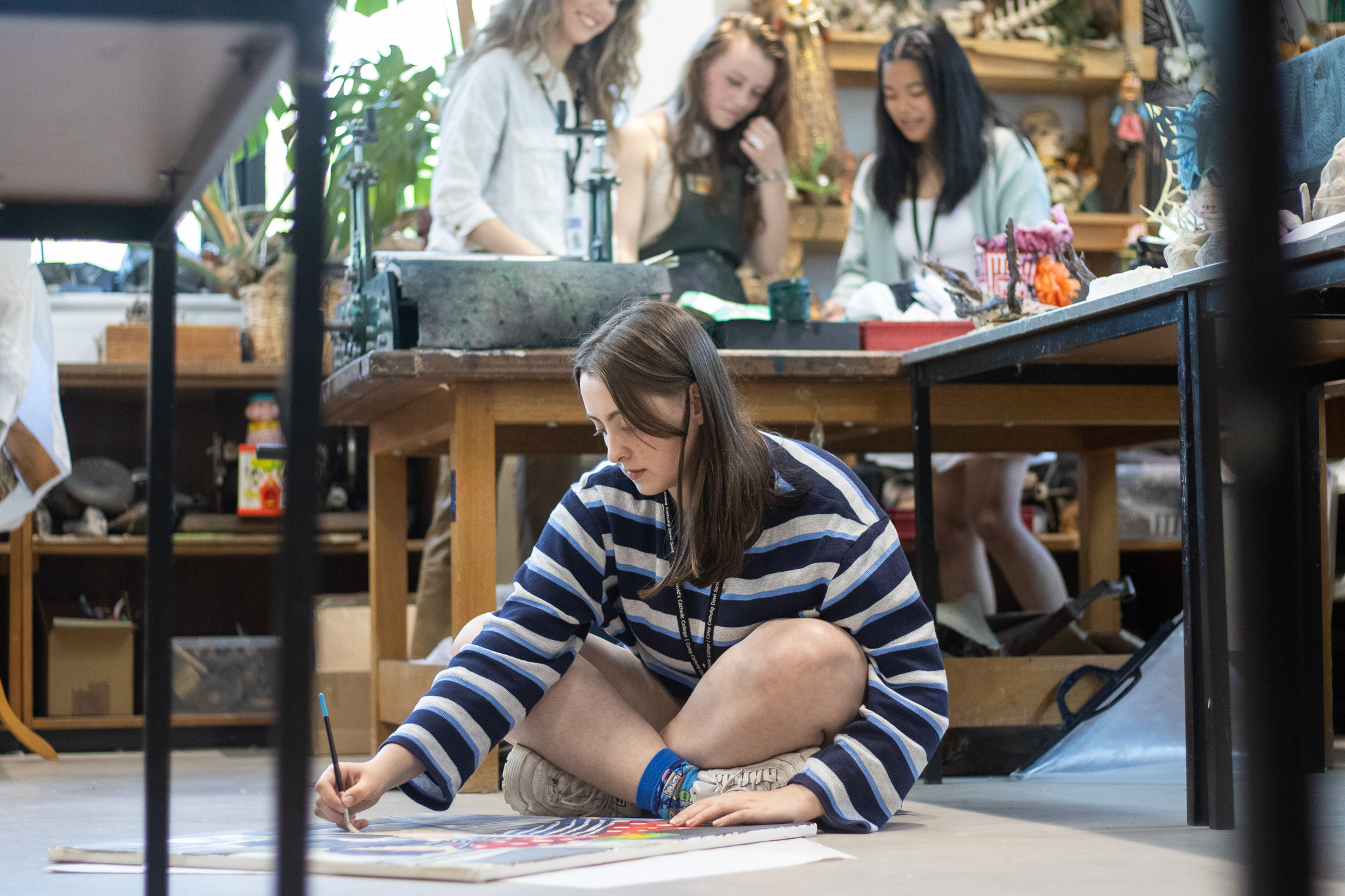 Art & Design
Results
A* - C grade: 78% (2019)
Course Overview
This specification provides learners with opportunities to develop a broad foundation of critical, practical and theoretical skills at AS, which offers learners a holistic understanding of a range of practices and contexts in the visual arts, crafts and design fields, culminating in greater specialism and achievement at A Level.
This course encourages students to develop:
intellectual, imaginative, creative and intuitive capabilities
investigative, analytical, experimental, practical, technical and expressive skills, aesthetic understanding and critical judgement,
independence of mind in developing, refining and communicating their own ideas, their own intentions and their own personal outcomes,
an interest in, enthusiasm for, and enjoyment of art, craft and design,
the experience of working with a broad range of media
knowledge and experience of real world contexts and, where appropriate, links to the creative industries,
knowledge and understanding of art, craft, design an media and technologies in contemporary and past societies and cultures.
Year 1
For the AS course, students are taught to work with a wide range of media, techniques and processes. There is a strong emphasis on drawing and the visual diary or sketchbook should demonstrate ongoing visual enquiry and personal interests.
The AS course is assessed through a coursework portfolio only.
The critical and contextual component incorporates study skills, research and analysis. Students are required to produce some written work.
Year 2
The A2 qualification consists of a further two modules – a student devised coursework unit and a final practical examination.
For the A2 course, students will be expected to produce portfolios which show personal interpretation of ideas, subjects and themes.
This subject combines well with other creative subjects such as Media Studies or Photography. However, it is recommended that no more than one practically based subject is studied alongside Art as the work-load may be excessive.
Students may progress to Higher Education within the field of Art and Design. Past students have gone on directly to degree or HND courses in History of Art, Graphic Design, Fine Art, Fashion and Textiles, Art History, etc. However, the majority take a Foundation Studies course before applying for degree courses.
6 grades at GCSE, including a grade C in GCSE Art