All the information you need to apply and be successful at St David's Catholic College.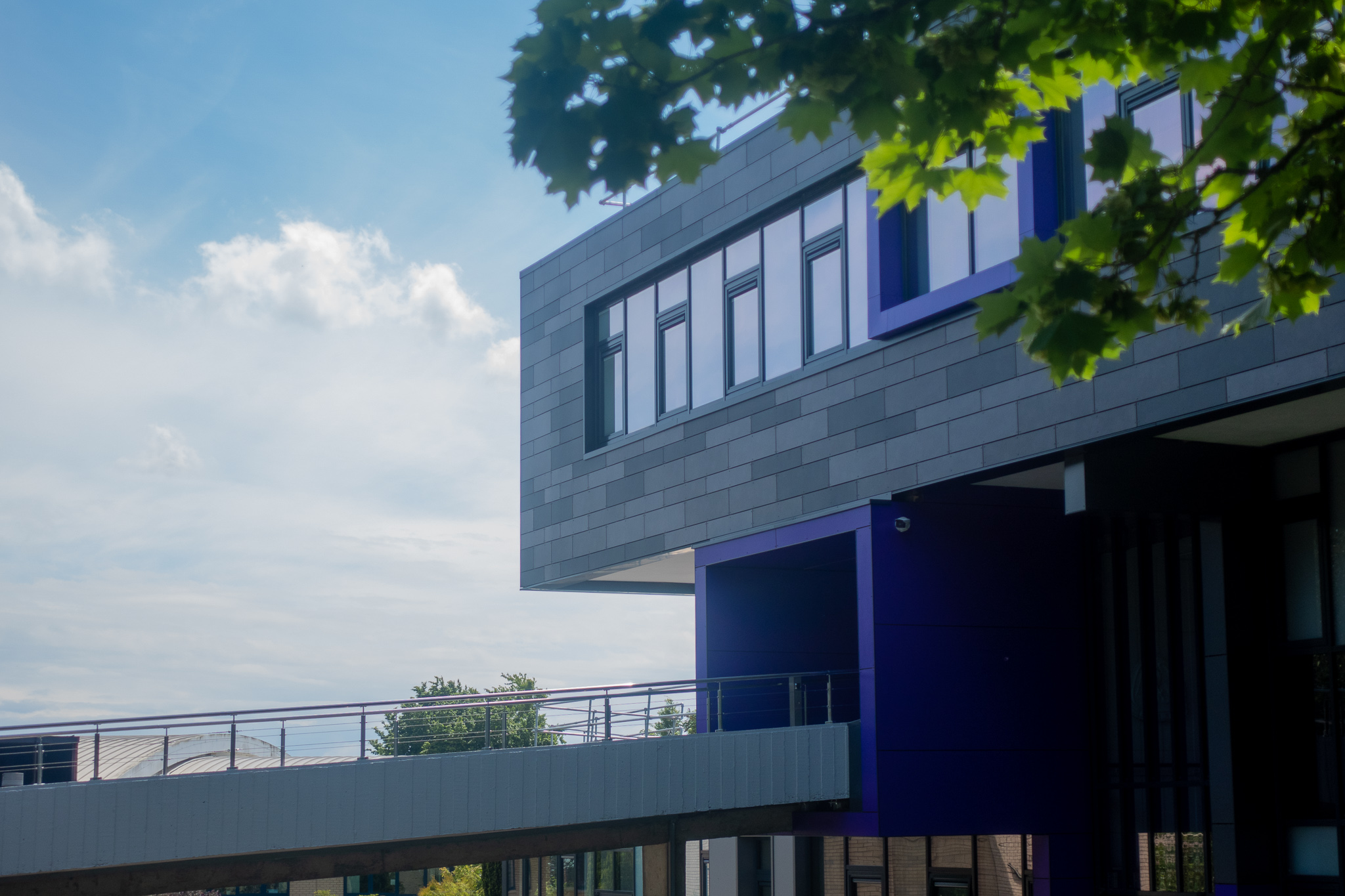 How to apply to St David's Catholic College
Applying to St David's is straight forward – and starts on this website!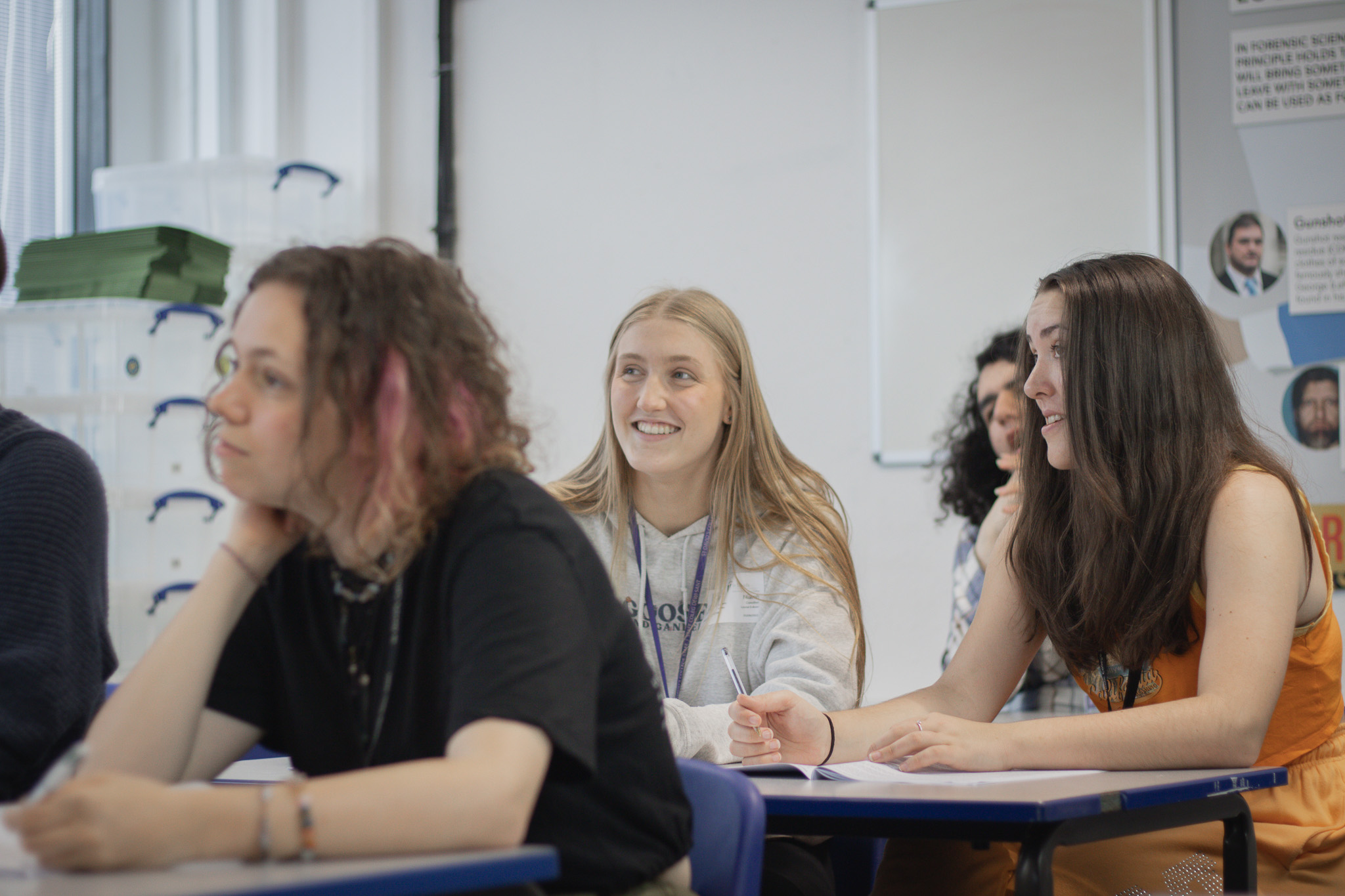 Why St David's Sixth Form College?
St David's Catholic College is an ideal step between high school and university, employment, or an apprenticeship.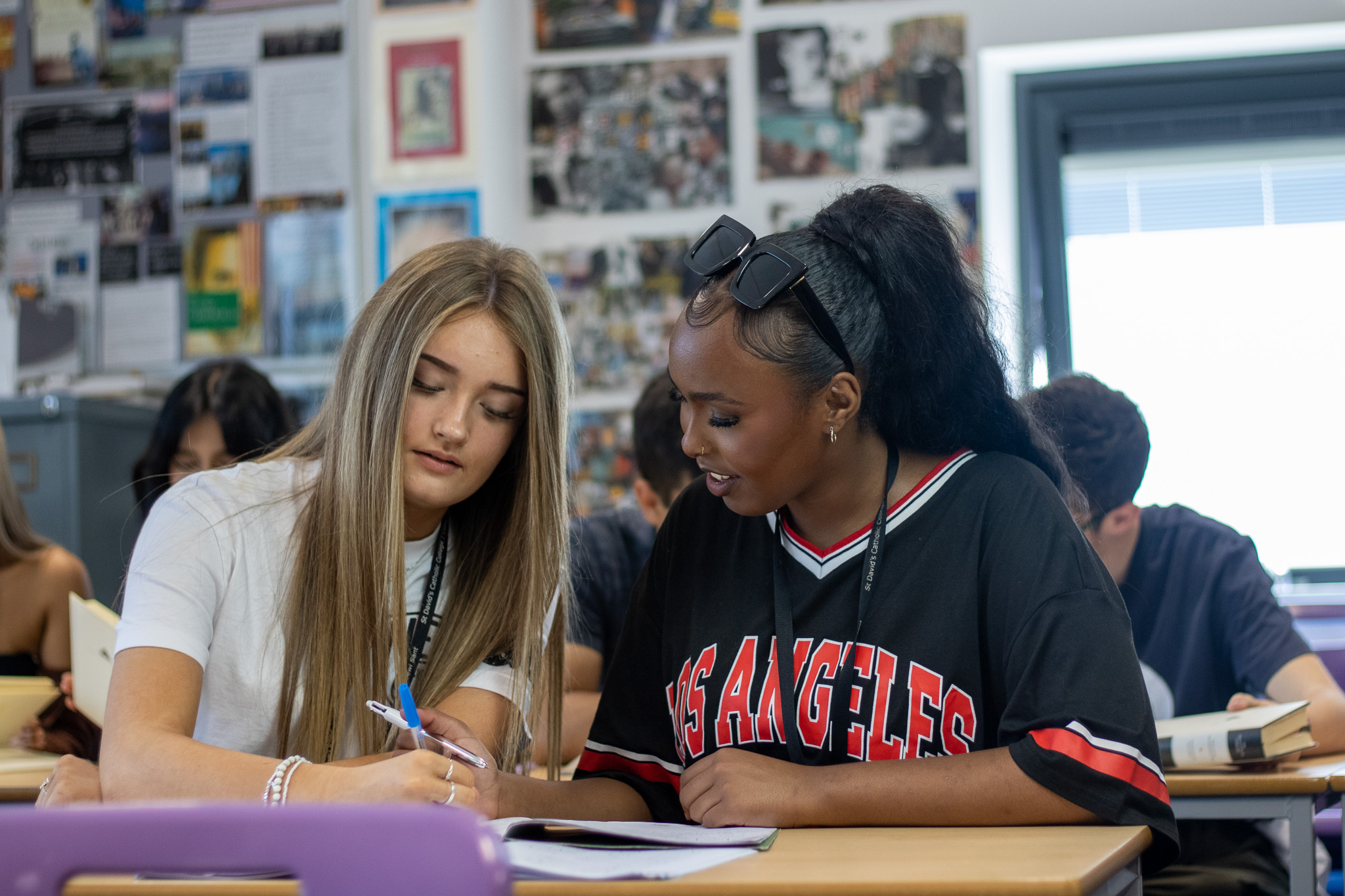 View Courses
Learners typically take 3 or 4 subjects, with over 50 courses to choose from.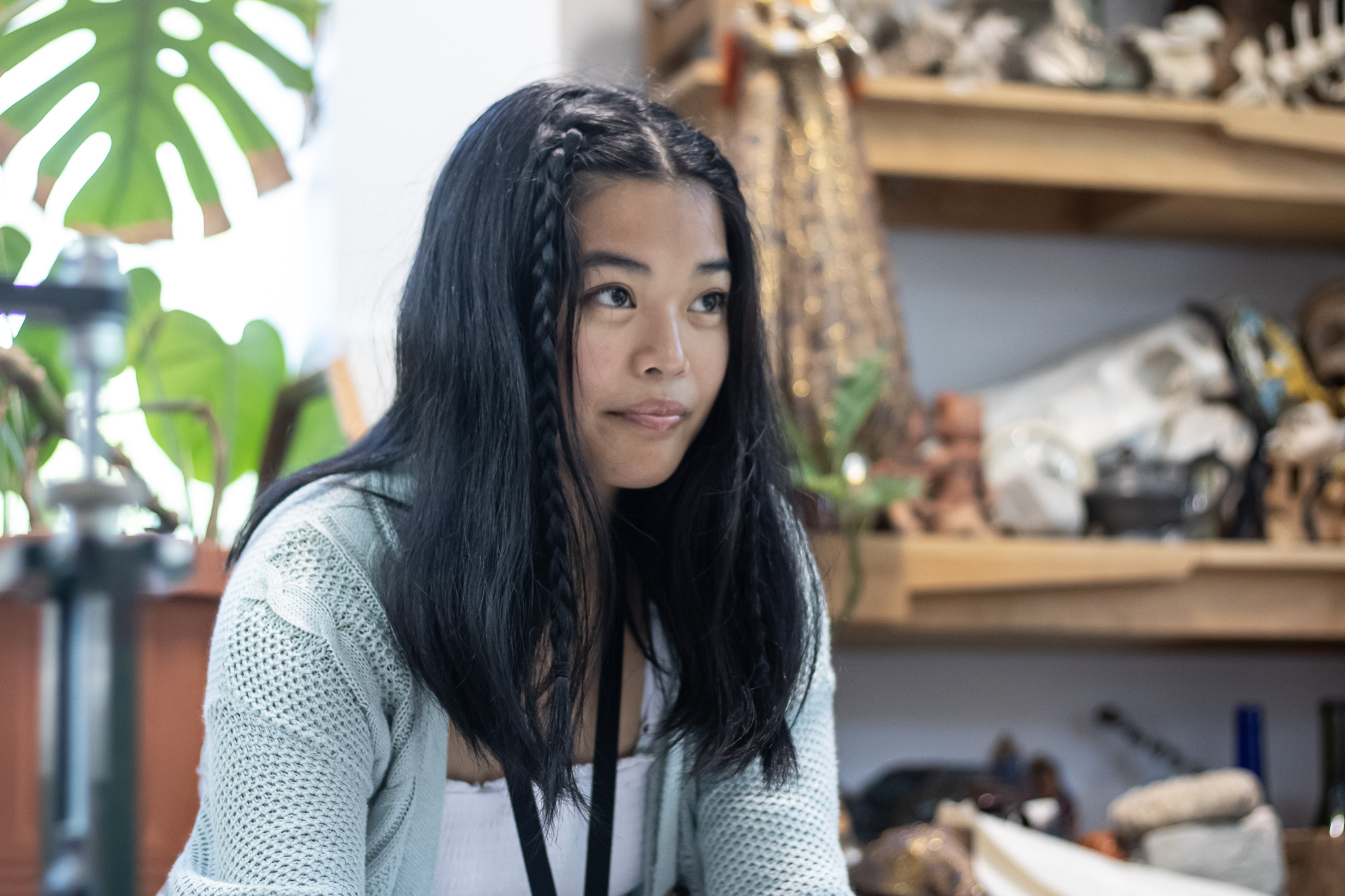 Entry Requirements
To study at St David's you must meet certain grades at GCSE or Level 2.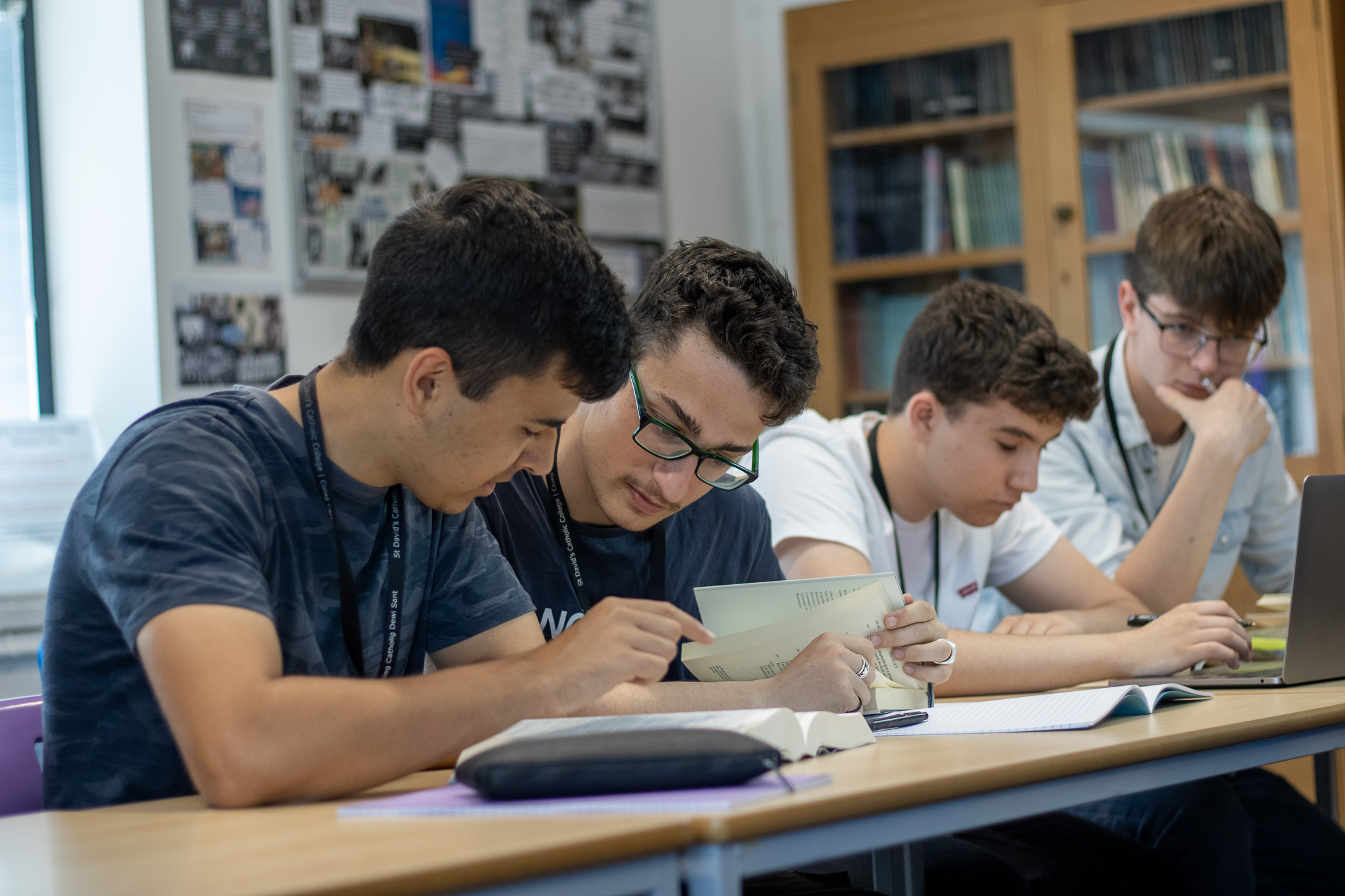 The Honours Programme
In a bid to cater to the individual needs of our learners, we have established a programme designed exclusively for students who show particular academic aptitude.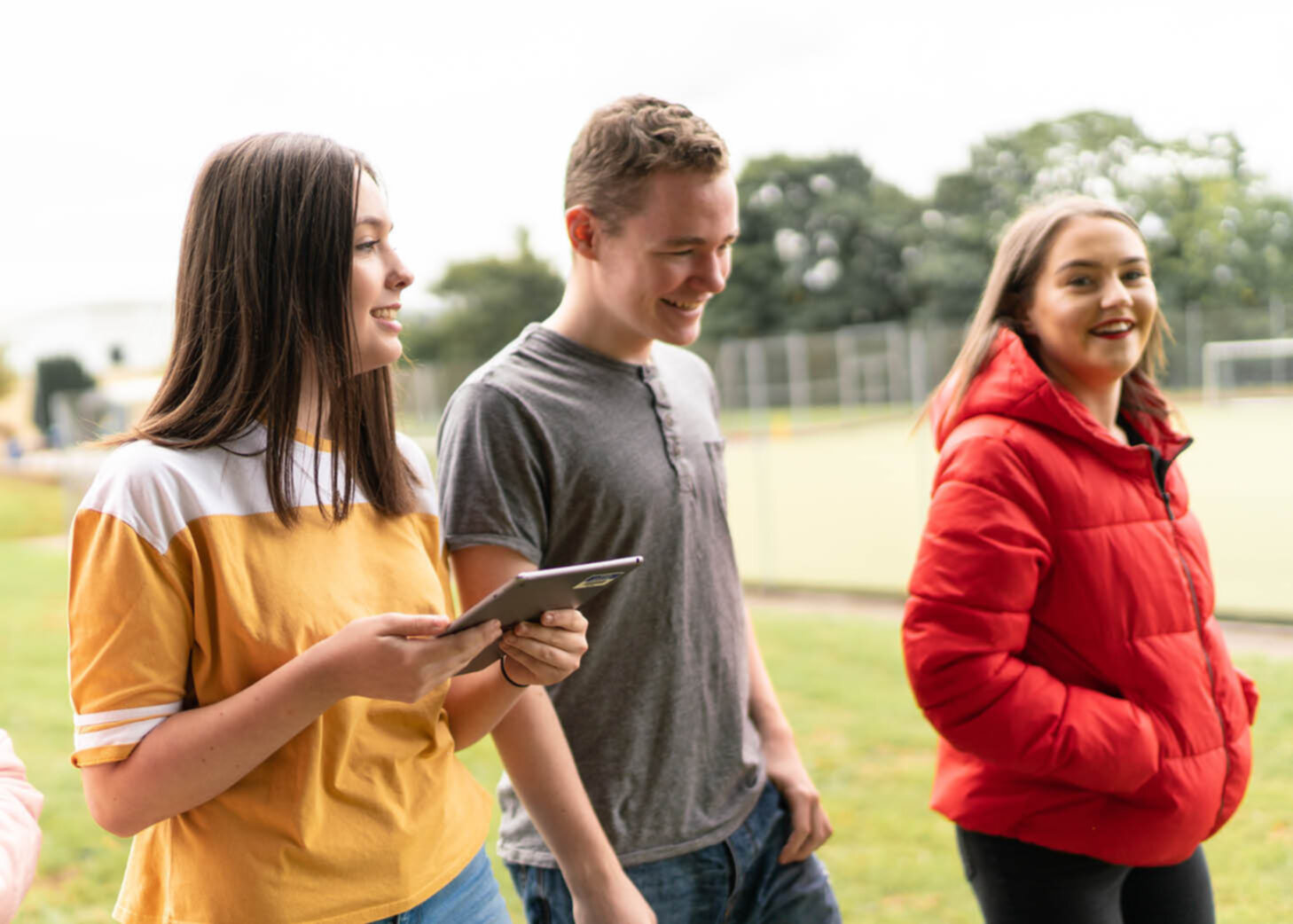 Scholarships
Some students think that scholarships are aimed at learners that are in desperate need of financial assistance. This is not the case. We are offering two types of scholarships for September 2022; for Academic Achievement and Contribution to the Community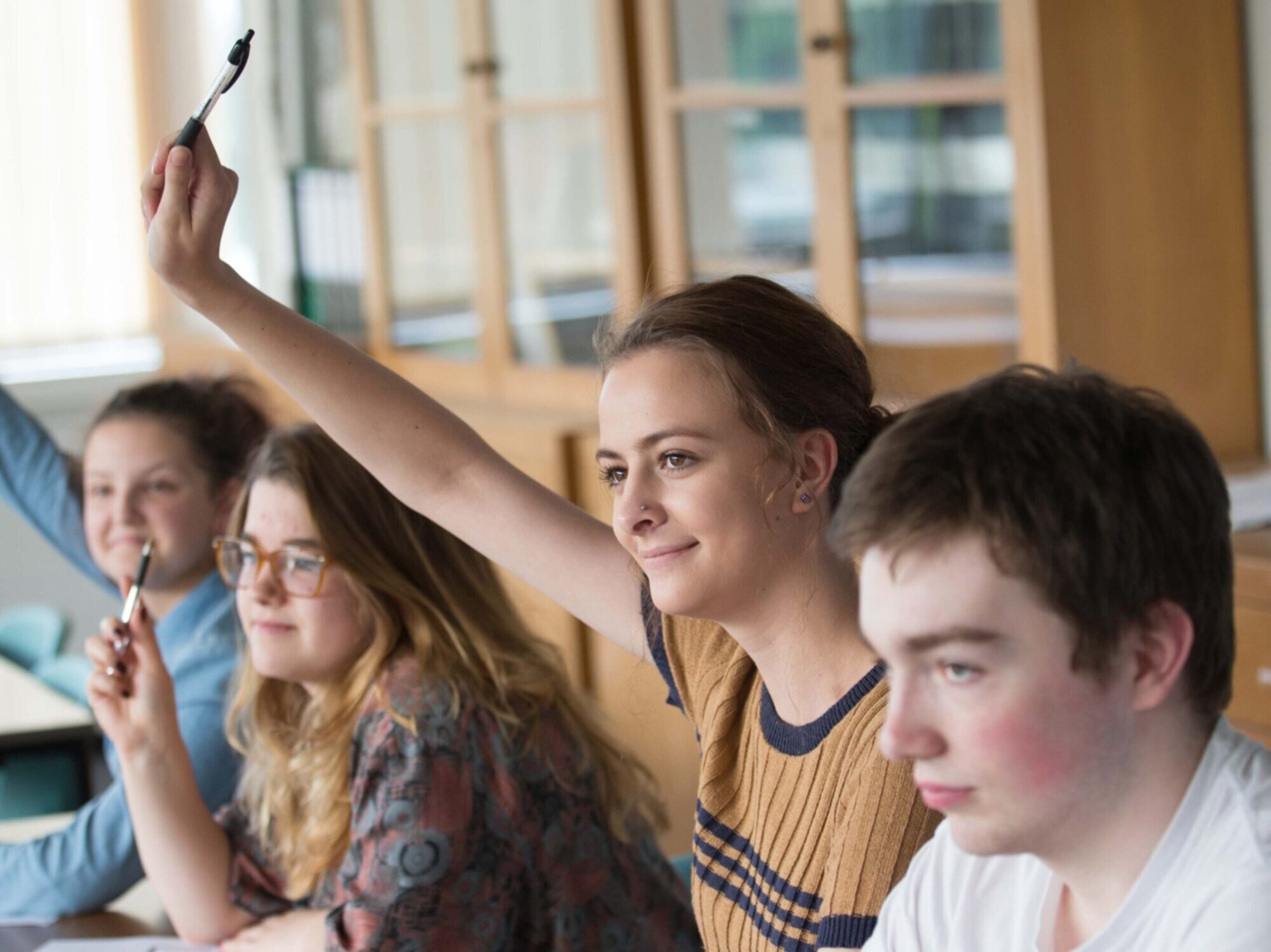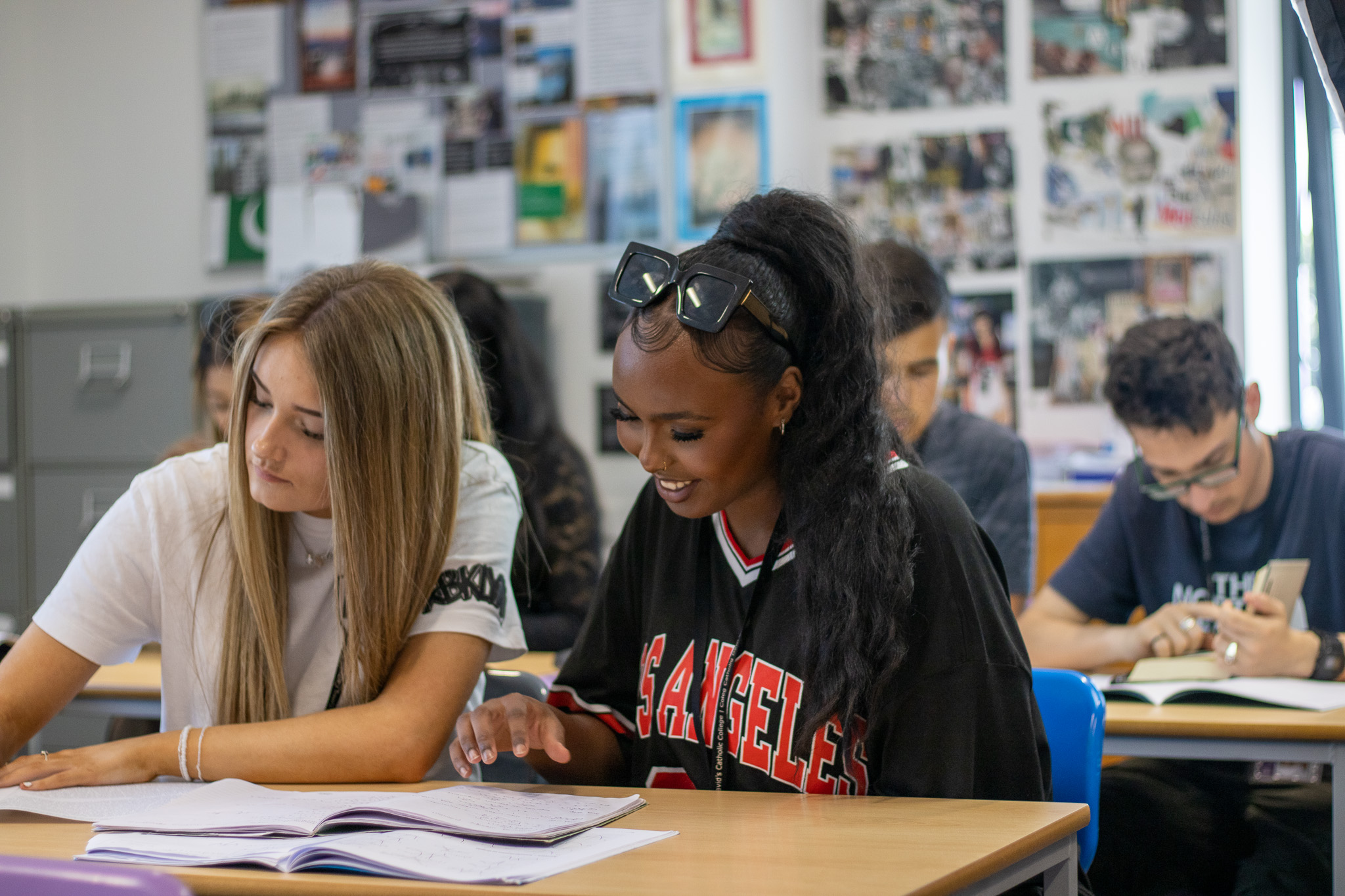 FAQs
You will receive an email to say that your application has been received. You will then be asked to send in your Year 11 report or the most recent school report you have.
We make a judgement on your suitability for study at sixth-form by assessing your application, personal statement and your school report. We judge a number of criteria including your attendance record, attitude to study as well as how motivated you are to come to St David's.
Students indicate their choice of course on their application. Those who receive an unconditional offer from the college will have a guidance conversation with a member of the admissions team, which in 2021 will be by telephone. The purpose of this is to discuss your career, higher education or training goals, and what courses are therefore best suited for you. We will also explain facilities and services on offer in the college which you will benefit from.
This is only a preliminary choice. In August, following GCSE results day, the college will enrol all those with an unconditional offer and at that point students make their final course decisions. The enroller will talk through options based on GCSE results and the course entry criteria.
You will be able to study level 3 courses as long as you meet the individual course entry requirements.
All learners can have the opportunity to resit their GCSE Mathematics, English or Science alongside their Level 3 courses (AS or BTEC). Great importance is placed upon achieving a grade 'C' in GCSE Mathematics and GCSE English so we ensure that classes are available to all learners. Some learners need to achieve a grade 'B' in these courses due to the university entry requirements so we allow learners to enrol for GCSE resit classes in these instances too.
No, unlike other colleges we don't charge students for enrolment.