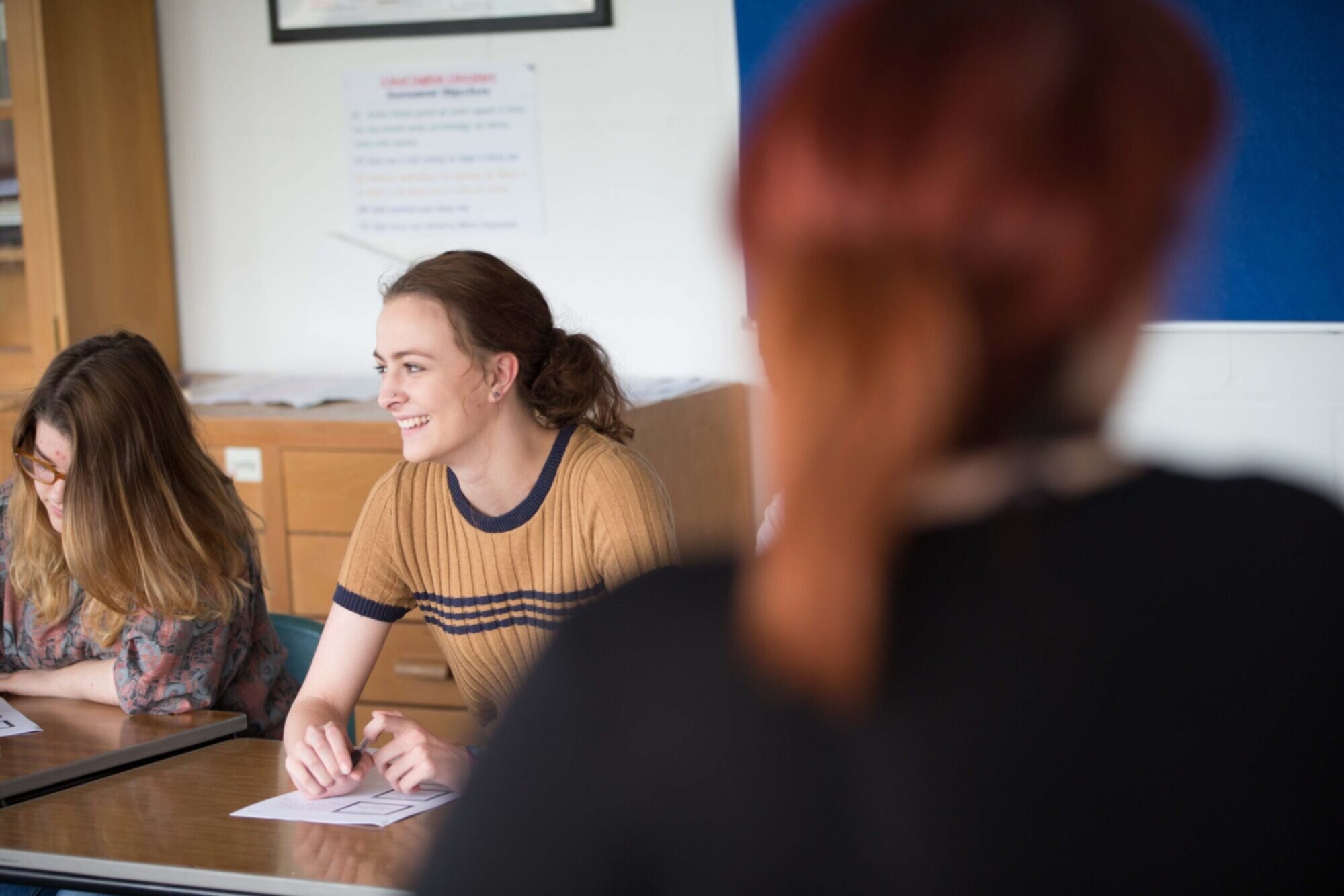 German
Results
A* - C grades: 100% (2019)
In AS and A2 German students are provided with many new opportunities to enhance and enrich their studies and skills in the language, one of them being a school exchange with a grammar school from Stuttgart.  All these opportunities have been organised to ensure that students achieve the very best examination results and will prepare them for higher education and for employment.
AS Level (year 1)
Unit 1: Being a young person in German-speaking society
– Family structures, traditional and modern values, friendships/relationships;
-Youth trends, issues and personal identity;
– Educational and employment opportunities.
Unit 2: Understanding the German-speaking world
– Regional culture and heritage in Germany, German-speaking countries and communities;
– Literature, art, film and music in the German speaking world.
This course is assessed into a total of 5 units, 2 AS units and 3 A2 units.
AS (2 units)
AS Unit 1: Speaking
AS Unit 2: Listening, reading, translation and critical response in writing
A Level (year 2)
Unit 3: The Making of Modern Germany: 1989 onwards
– Initial and subsequent process of reunification;
– Social cohesion in present-day Germany;
– Artistic and political movements;
– Economic impact of a united Germany.
Unit 4. Diversity and difference
– Migration and integration;
– Culture identity and marginalisation;
– Cultural enrichment and celebrating difference;
– Discrimination and diversity.
A Level (the above plus a further 3 units)
A2 Unit 3: Speaking
A2 Unit 4: Listening, reading and translation
A2 Unit 5: Critical and analytical response in writing
The ability to speak another language is a definite asset. Modern foreign languages are commonly used in the world of commerce, international business, diplomacy, the world of art, financial services, the media, tourism and technology.
A modern foreign language is relevant and useful for a number of degree courses such as: law, medical courses, business studies, marketing, export management, journalism, media studies, education and tourism.
6 GCSEs A* – C, including a grade B or above in German (higher tier).