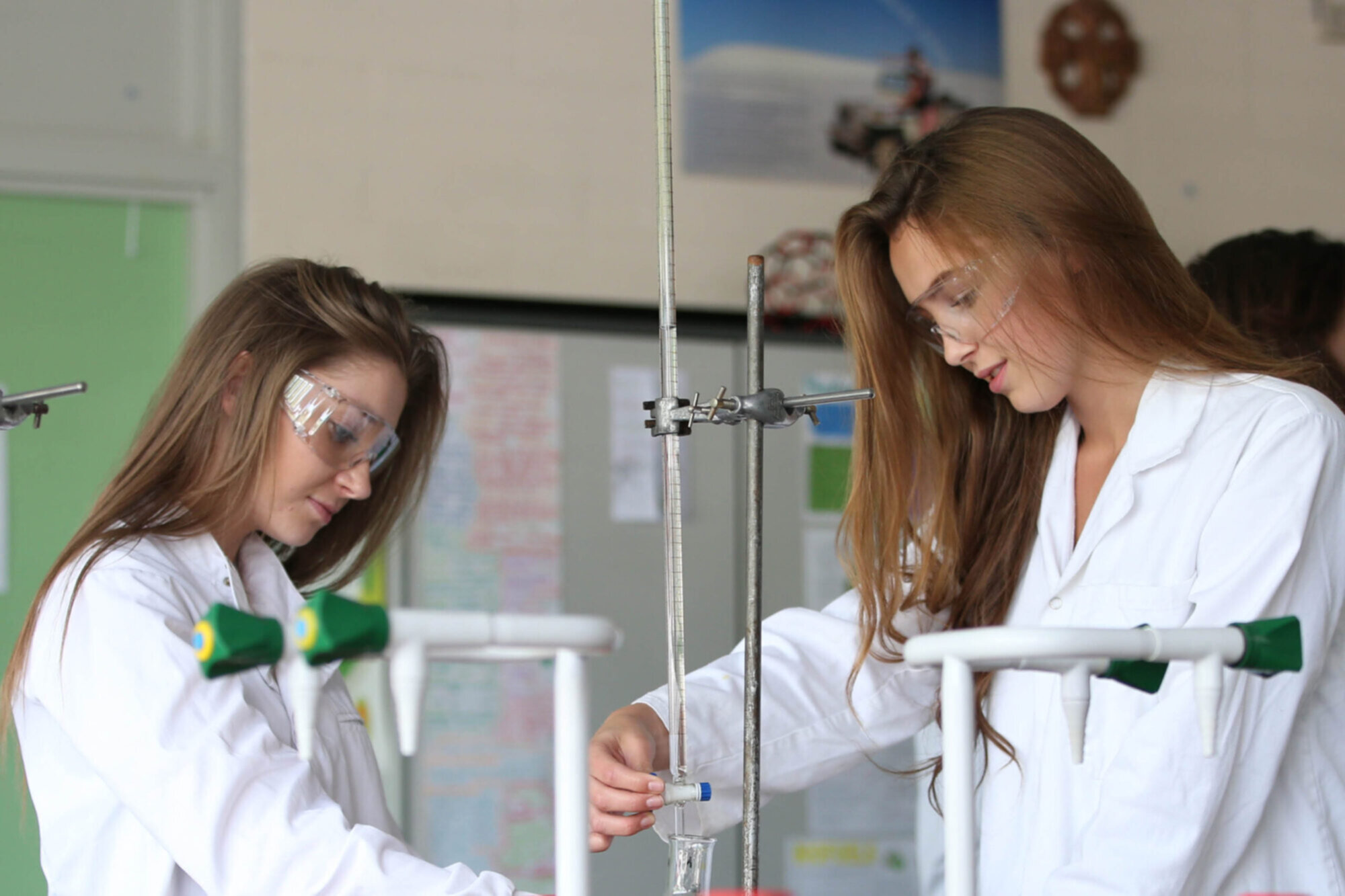 Medical Science
Qualification
WJEC Diploma
Results
A*- C Grade 93% (2019)
The Diploma in Medical Science is equivalent to one A Level. The course deals with the maintenance of health and the prevention and treatment of diseases. Learners will acquire the knowledge, understanding and skills in key scientific principles to support progress to higher education or employment in areas such as physiological sciences or clinical laboratory services. The qualification covers health, physiology, pharmacology, physiological measurement, clinical testing and medical research.
---
1 exam
2 internally marked controlled tasks.
---
Unit 1: Human health and Disease
25% Written exam
Covering: Biological Principles, Anatomy and Physiology, Lifestyle and health, Reporting on human health.
Unit 2: Physiological measurement techniques
12.5% internally marked controlled assessment
Covering: Function of physiological tests, working with patients, undertaking physiological measurement tests and reporting on patient health.
Unit 3: Medical Science research methods
12.5% internally marked controlled assessment
Covering: Understanding principles of epidemiological research, collecting research data, undertaking data analysis, and communicating the outcomes of research.
Diploma: Year 2 of the course (50%)
---
1 internally marked controlled task
1 internally marked practical task
1 synoptic exam
---
Unit 4: Medicines and treatment of disease
25% internally marked controlled assessment 
Covering: Management of medicines, medical pharmacology, principles of cancer treatment, and working as a multidisciplinary team.
Unit 5: Clinical labatory techniques
12.5% externally marketed controlled assessment
Covering: Principles of clinical testing, undertaking clinical labatory tests, processing data from clinical tests.
Unit 6: Medical Case Study 
12.5% Written Exam
Covering: Final synoptic exam, all content learned over 2 years examined, case study on a specific disease
Medical scientists are at the forefront of healthcare services, as they are vital in the diagnosis of disease, determining the effectiveness of treatments and searching for new cures. This Diploma will enable progression to higher education to a range of Applied Science programmes, such as biomedical science, life sciences, and physiology.
6 grade C's at GCSE, including a grade CC in Double Science OR grade C in Biology. Must also include a grade C in GCSE Maths and a grade C in GCSE English.
A grade C in a discursive subject like History, Religious Studies or English Literature can be used as an alternative for English.