Taster Days are a fantastic way to sample life as a student at St David's College. As well as having a timetable full of the classes you are interested in, you will be able to walk the halls, meet other students and find out more about life as a student, outside of the classroom.
Here are some tips to make the most of the Taster Days….
Ask questions
The classes you will attend are the courses that you have selected for September. Your teacher will also be able to answer the questions you have around the course curriculum, assessments and what lessons will look like. This is your chance to make sure you are taking courses that you will be confident and successful in.
Speak to other students
Each year, St David's has students from around 30 different schools across Cardiff and Caerphilly. It is common for students to feel anxious around making new friends, but if you are feeling that way, know that you are not alone. There will be other students wanting to make new friends too. Take the plunge and speak to new people in your classes and during lunch and break times.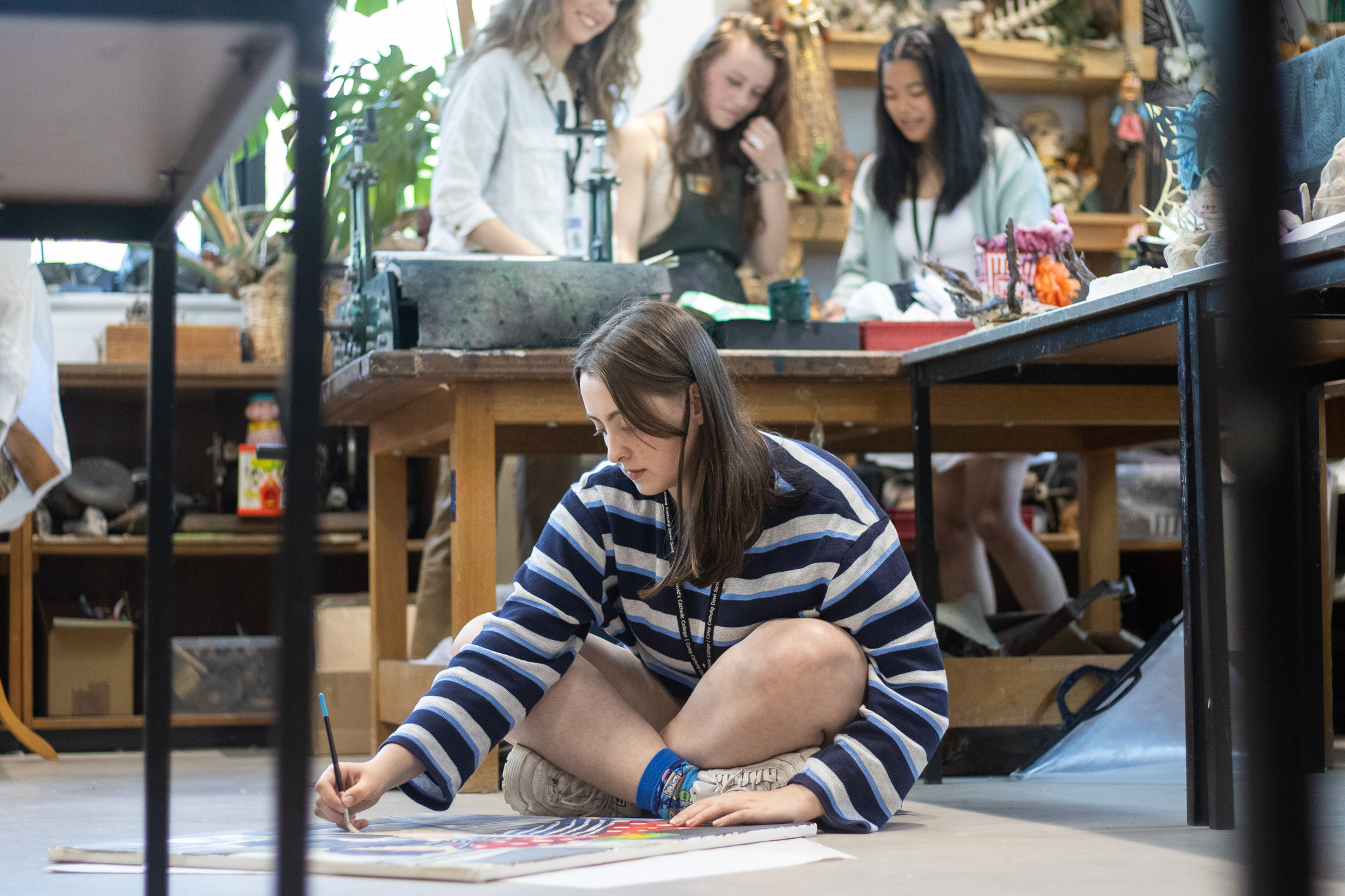 Visit Stands
During Lunch time and if you have a free lesson, there will be stands full of information on things around the college, including Chaplaincy, Saints Basketball, Saints Football, Student Services and Wellbeing. Speak with them to find out about ways to get involved in College life, outside of the classroom!
You'll be able to find out information on EMA, transport, charitable causes, wellbeing, what to do if you are struggling and how to join a sports team – you'll even be able to pick up some food and an ice cream!
Get Lost
You are new to the St David's Campus and will have a timetable full of classes around the college site – you might get lost! Use this as an opportunity to find your bearings around college and ask for help when you need it. There will be plenty of staff available to guide you in the right direction.