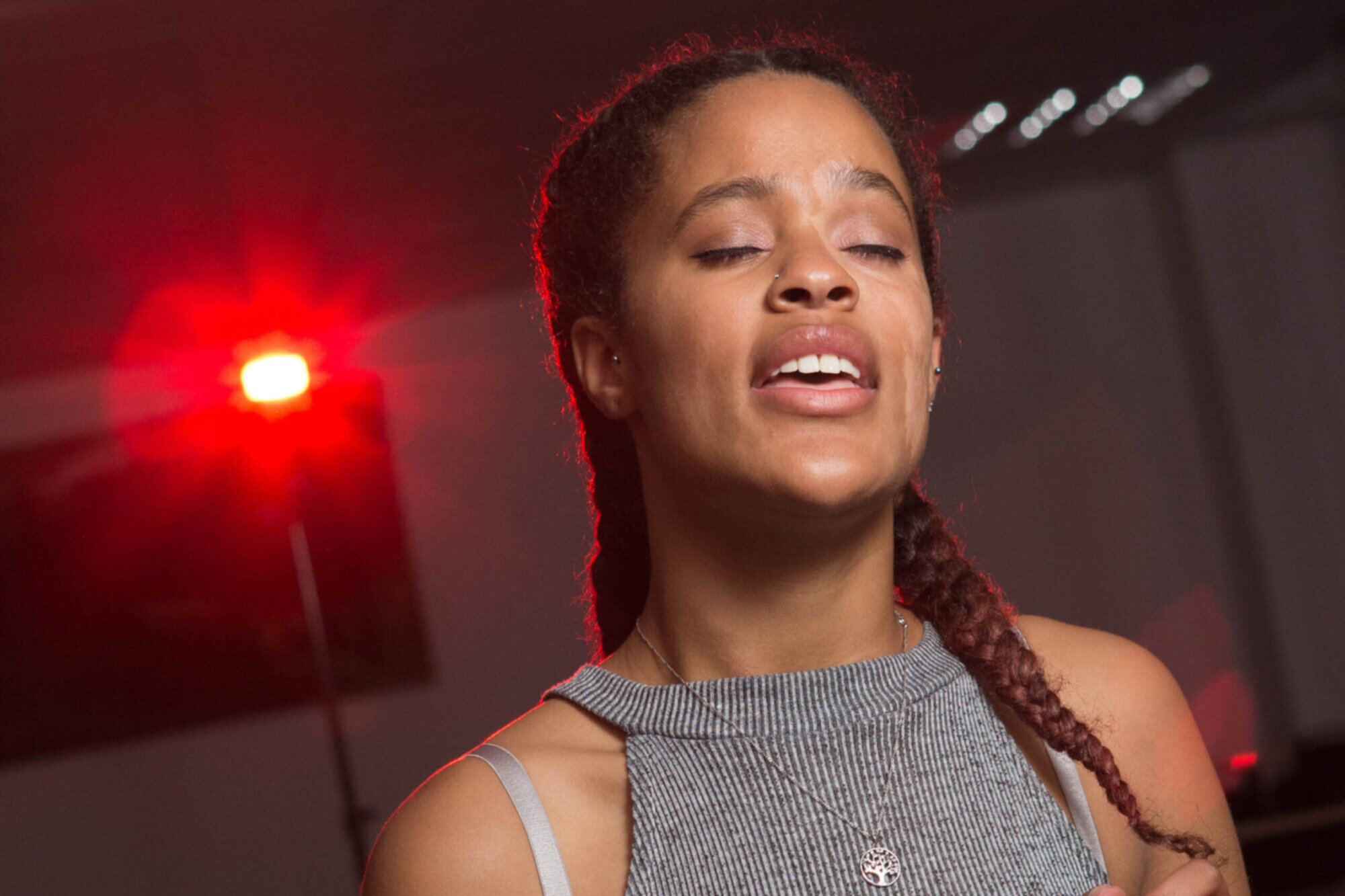 Performing Arts Practice BTEC Level 3
Equivalent
3 A-level equivalent
Qualification
BTEC Level 3 Diploma
If you are passionate about Musical Theatre this highly practical course will give you training to progress your skills in all three disciplines: singing, dancing and acting to become a versatile Musical Theatre performer. Maybe your ambition is to perform on stage in musicals, cruise ships or you aspire to perform for others as part of the entertainment industry. Throughout the course students will experience a wide variety of performance styles and will develop your skills to help you achieve your dreams.
If you are interested in a career in Musical Theatre and want an A level equivalent course which offers training in all aspects of Musical Theatre, our course could be the right choice for you. It will provide you with a strong foundation for progression into Drama schools or Higher Education, or a career within the performing arts or entertainment, leisure or communications industries.
Course structure
Year 1
A, Performing Arts Skills Development
A1 Exploring Performance Styles
In this Module you will study different styles of musical theatre singing including both legit and contemporary repertoire. You will look at solo and ensemble singing as well as sight reading. You will receive dance training looking at professional repertoire and building your foundations and skills across a variety of styles to include jazz, ballet, contemporary and commercial dance. You will further your acting skills through script work and improvisation looking at the work of various practitioners. At the end of this Module, you will have two performance opportunities in front of an audience.
A2 Creating Performance Material
During this module you will experience improvisation and devising to create your own musical. You could take on the role of script writing, song / lyric writing, choreography or directing, there is many a possibility! You will work as part of a group to develop a musical that encompasses a range of styles and skills that you have developed as a group. This module helps you to understand as a performer how to create your own work broadening your prospects at professional industry standard.
A3 Performing for an Audience
This is an exciting module where you will have the opportunity to audition for a role in a full-length musical, you will have a 6–8-week rehearsal period and then perform to an audience. This gives a real experience of working in a musical theatre production.
F The Performing Arts Industry
F16 Planning a Career in the Industry
In this module you will learn about the industry and how to gain employment as a musical theatre performer. You will have the opportunity to have professional headshots taken and write your own personal CV for future use. You will learn all about casting and where to apply for work. You will also further your understanding of drama schools and access to higher education courses.
Year 2
G Personal Performing Arts Profile
This module prepares learners for progression, developing an understanding of future opportunities, planning progression and working independently. These are all vital skills for higher education and employment in the sector.
G17 Using Development Plans to Refine Skills
This module enables ample opportunity to reflect on your skills and work alongside your tutors to continue progressing and challenging yourself to improve.
G18 Producing a Personal Project
This module gives you a chance to devise, develop and produce your own performing arts project demonstrating your technical and interpretative skills.
G19 Using Material for Self-promotion and Networking
This module enables you to create and present material for self-promotion that will help you in the professional industry. This material may also be required as part of your drama school and university application process.
H Collaborative Performing Arts Project
Learners will be able to undertake a large-scale project in collaboration with peers. The project can be adapted to suit different specialisms, interests or community and local needs, and can act as a final showcase.
H20 Undertaking a Defined Creative or Administrative Role
This module will allow you to explore performing arts from a different avenue and learn about the planning and preparation for a creative or administrative role. You will contribute to a project using the skills you have learnt through this process.
H21 Using Creative Collaboration to Develop a Project
For this module, you will demonstrate personal engagement and individual responsibility when developing a collaborative project. You will have opportunity to demonstrate your performance skills and apply your collaborative skills to create this project.
H22 Producing a Collaborative Project
For this module, you will demonstrate technical and interpretative performance skills in a final collaborative project which will be presented as part of a live performance.
Performing Arts students have typically gone on to Musical Theatre or Acting courses.
5 C's at GCSE or equivalent vocational qualifications, including a grade C in GCSE English, and a grade C in GCSE Drama or Music, if studied.
Learners will need to pass an audition in front of the performing arts teaching team.
A grade C in a discursive subject like History, Religious Studies or English Literature can be used as an alternative for English.